The Jury Process
Exhibitions & Gallery Sales Director Katrina M. Daniels convenes and publishes a diverse jury panel of arts professionals from across the state with expertise in varying disciplines with the following categories considered: race, ethnicity, culture, age, gender, sexual orientation, gender identity, ability, national origin, veteran status, social economic class and religion.  The jurors serve on a rotating basis, ensuring artistic quality and merit.  Jurors evaluate submissions using guidelines to ensure a process that is ethical, fair, and reasonable.  Additionally, jurors are required to disclose conflicts of interest if applicable.  Adjudication is based on the following: excellence in craftsmanship, quality in design, technical competence, individual creative style, consistency, and professional presentation.  As an educational institution we offer applicants the opportunity to receive juror's feedback upon request.
Examples of past jurors include: Charles A. Wright, Dean of Academic Affairs at Kendall College of Art & Design; Brian Kirschensteiner, Chief Preparator at Broad Museum of Contemporary Art, Amy Brown, Visual Artist and Preparator at Broad Museum of Contemporary Art;Maureen Bersqueth Gray, Sculptor and Public Artist; Brian Whitfield, Muralist and Graphic Designer for the State of Michigan; Steven Hughes, Associate Professor of Illustration at Northern Michigan University;  Emily Chase, Fine Artist and Manager of Creative Experiences at Peckham, Inc.; Quinn Jiles, Fine Artist and Art Educator; Leah Gose, Fine Artist and Assistant Professor, Program Chair at Kendall College of Art and Design.
Eligibility
• Artists must be living in Michigan.
• Artists must be 18 years of age or older.
• All artwork must be original art of the artist's own creation.
• All accepted artwork must be finished and ready for display.
• Gallery personnel will display artwork.
• Artwork must have been completed within the past 3 years.
• Artwork displayed in the retail gallery must be for sale.
Utilizing guidelines approved by our Board of Directors, art specialists will adjudicate your artwork. These professionals adjudicate on a rotating basis, ensuring the gallery represents a variety of tastes and styles. Lansing Art Gallery & Eduction Center makes every effort to contact artists within six weeks of submission receipt.
You may upload a minimum of 5 and a maximum of 10 images of artwork per submission. Please fill in the blanks for each image appropriately, including title, media, price, and size. Image names must match either the title of each piece of artwork, or the image number. (ex: titleofimage.jpg, image1.jpg) Each entry must include an artist statement. You may upload this statement, or type it in the appropriate text field.
Commission
Lansing Art Gallery & Education Center retains a commission (45% for members and 50% for non-members) of all sales. Artists are not required to be members of the Gallery. You can learn more about membership options here.
Accepted Artwork
Accepted artwork must comply with the gallery's framing and presentation guidelines.
Declined Artwork
If work is declined, artists may submit artwork again in six months for reconsideration. Juror comments are available upon request.
If you have any questions regarding this application or the jury process, please contact Exhibitions & Gallery Sales Director, Katrina M. Daniels at katrina@lansingartgallery.org or 517-374-6400 ext. 3.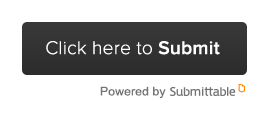 Call for Teaching Artists
Lansing Art Gallery and Education Center is seeking qualified, professional teaching artists to propose creative lesson plans and teach for our 2021 educational programs!
The gallery offers instruction with qualified teaching artists online, in a virtual format.  Focusing on experimentation and technique, sessions offer creative experiences through a variety of high-quality media and subject matter. We are seeking several teaching artists skilled in a variety of media including but not limited to; drawing, painting, mixed media, collage, ceramics, sculpture, fibers, printmaking, and photography.
If you are interested in teaching with the Lansing Art Gallery & Education Center please forward, a letter of interest along with your resume, to Education Director, Michelle Carlson at michelle@lansingartgallery.org with any questions.
Lansing Art Gallery is a non-profit arts organization serving the greater Lansing and statewide communities of Michigan artists. The Gallery is located in downtown Lansing and features Michigan artists in changing Exhibitions, Education, and a Gallery Shop with a lease/purchase program. Lansing Art Gallery's programs are funded in part by the National Endowment for the Arts, Michigan Council for Arts and Cultural Affairs, Ingham County, City of Lansing, Arts Council of Greater Lansing, Mariel Foundation, Capital Region Community Foundation and the membership of Lansing Art Gallery. Employment programs, activities, and services of Lansing Art Gallery are provided for equally and without regard to race, color, religion, national origin, age, sex or handicap.