Deadline for entries: July 17, 2018
Notification: August 9, 2018


Lansing Art Gallery & Education Center is accepting proposals for solo and/or group exhibitions for 2019 and 2020. Artworks of all media are eligible; including but not limited to: painting, sculpture, printmaking, mixed media, fiber, photography, graphic design, installations, short film, and video games. Utilizing guidelines approved by our Board of Directors, a panel of art specialists will adjudicate exhibition proposals. Proposals showcasing innovation in theme, media, or style will be given preference. Adjudication will be based on originality/creativity, quality and consistency, technical competence, and strength of concept. Learn more about the jurors
here
.
All exhibitions are 4 – 8 weeks long and include a community reception (light refreshments provided), and an artist talk. Exhibition schedule will be determined by Lansing Art Gallery & Education Center.
Eligibility
• Artists must have a Michigan residence.
• Artists must be 18 years of age or older.
• All artwork must be original art of the artist's own design and creation.
• Artwork must have been completed within the past 3 years.
• Artwork must be premiered at Lansing Art Gallery & Education Center or part of a Statewide/National traveling exhibition.
Gallery Exhibition Space
Lansing Art Gallery & Education Center's exhibition space is approximately 1400 square feet with 110 running feet of wall space. We encourage you to come and visit the gallery on site or virtually prior to submitting an application. Click here to see our
online tour
, and exhibition space
floor plan
.
Sales
Artwork exhibited is not required to be for sale. If the artwork is for sale, the artist must determine the retail price. Lansing Art Gallery & Education Center retains a commission on all works of art sold: members of the gallery have a reduced commission rate of 45%, while non-members are 50%. All commission payments are mailed after the fifteenth of the month following the sale.
All applications must be submitted online, via Submittable. Proposals that are mailed, or dropped off in person will not be considered. To complete your submission you will have to have a Submittable account. The application will prompt you to create an account, or login, when appropriate.
The proposal must include:
• 10 images of proposed artwork
• An artist's statement with specifics for the proposed exhibition at Lansing Art Gallery & Education Center
• An artist resume or CV(s)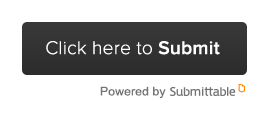 If you have any questions about the submission process please contact:
Katrina M. Daniels, Exhibitions & Gallery Sales Director
katrina@lansingartgallery.org | (517) 374-6400 x 3