The Michigan Made: 2019 Holiday Art Exhibition will feature artworks that range from fine art to small gifts including jewelry, paintings, pottery, leather goods, metal work, paper products, glass works, woodworking, and more. We are seeking contemporary fine art, inspired modern craft and items designed by Michigan makers!
This exhibition will be co-curated by the galleries own Exhibitions and Gallery Sales Director Katrina M. Daniels and artist Britta Urness. Learn more about Britta
here
!
Mark Your Calendars!
September 1: Submission Deadline
September 16: Jury Notification
October 23 – 27: Artwork Intake
November 6: Exhibition Opens
November 8: Kick-Off Reception
December 23: Exhibition Ends
January 3-4: Artwork Pick Up
Eligibility
The Michigan Made: 2019 Holiday Art Exhibition is open to all artists over 18 years of age that have a residence in Michigan. All artwork must be original and of the artist's own creation. Original artworks in any media will be considered. Artwork does NOT have to be holiday themed. All artwork must have been created within the last three years and meet the gallery's
Framing and Presentation Guidelines
.
Current Lansing Art Gallery & Education Center Artists
Fine craft artists (jewelers, potters, etc) currently showing their artwork with the gallery are exempt from jury if showing the same media as currently represented. Two dimensional artists (painters, photographers, etc) and sculptors must present new images for jury. Please contact Katrina M. Daniels (katrina@lansingartgallery.org), with your intentions of bringing new work.
Sales and Liability
All artwork must be for sale. Artists must determine their own prices. Lansing Art Gallery & Education Center retains a commission of 45% for all members of the gallery and 50% for non-members. The cost of an artist membership is $40 a year and includes such benefits as a subscription to the gallery's e-newsletter, postal invitations to events, reduced tuition on classes and workshops, and more. (
Click here
for more information on membership.) Artwork will be handled with all possible care, and precautions will be taken to assure protection of artwork. However, Lansing Art Gallery & Education Center is not responsible for loss or damage of artwork. The gallery reserves the right to final curatorial, installation, and marketing decisions.
Promotions
Lansing Art Gallery & Education Center will widely promote this exhibition through press release distribution locally and statewide, a dedicated page on the gallery's website with a blurb about each participating artist, radio interviews, emails, print materials, social media, and word-of-mouth. The gallery prints and distributes postcard invitations for the opening reception of the exhibit. Each exhibiting artist will receive a small number of postcards for personal distribution, as well an e-vite to distribute online, and several web-ready graphics to help promote the exhibit via social media. Lansing Art Gallery & Education will use the images provided in the artist's submission and reserves the right to photograph artwork for promotional purposes.
Entry Guidelines
Entries should be made online only. Submissions must accurately represent the body of work that will be displayed in the Holiday Exhibition. Entries should include:
– one to ten images of artwork – images should be named as the title of artwork (ex. titleofartwork.jpg)
– media, price range, and average size of artwork
– artist statement to be used for promotional purposes, including the website
– links to websites or social media pages relevant to your artwork – examples would include a personal website or online portfolio, Facebook page, Instagram, etc.
Click below to begin your submission!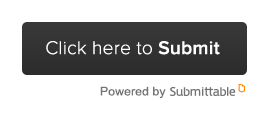 Please contact Exhibitions & Gallery Sales Director Katrina M. Daniels, at katrina@lansingartgallery.org with any questions.