ARTpath | Public Art on the River Trail. Call to artists!
This call to artists has closed, stay tuned to learn about the artists who were chosen!
Project Description:
For the Summer of 2019 Lansing Art Gallery & Education Center will partner with the City of Lansing to bring up to 20 temporary, site-specific art works along a 3.5 mile stretch of the Lansing River Trail which will stretch from the historic arts district of Old Town Lansing, through the Capital Complex of Downtown Lansing. An estimated 50,000 visitors will enjoy the River Trail during the duration of this project. Learn more about the
2018 ARTpath here
.
Artworks of all media are eligible including but not limited to: wheatpaste, moss art, fiber (i.e. yarn bombing), murals, projections, sound installations, light installations, paintings, sculpture, mixed media, photography, graphic design, and installations. For projections, film or specialty entries, accepted artists must provide AV equipment. Interactive work is encouraged.
Artists, teams or collectives will receive a stipend of $1000 for each work accepted. Artists, teams or collectives may submit work for multiple sites.
Eligibility:
• Artists must be 18 years of age or older
• Artists must be living in Michigan
• Artists may submit individual work in all media, including artwork designed for installation
• Artwork must be original in concept and design
• Artwork must be created in durable materials that are appropriate for an outdoor, urban, public space
• Artwork must have been created within the past three years or created for this project
• Artwork may be created by an individual, a team or a collective
Artist(s) Responsibilities:
• Propose high quality art that responds to guidelines
• Delivery, installation, and removal
• Participating artists will be required to sign a contract and complete a W-9 form for tax purposes
• Determine sale price if applicable
• Insurance (Entries will be handled with all possible care, but Lansing Art Gallery & Education Center does not provide insurance for artwork and is not responsible for loss or damage from any cause whatsoever)
Lansing Art Gallery & Education Center's Responsibilities:
• Adjudicate artwork based on selection criteria
• Prepare legal documents for signature by artist or organization
• Provide general coordination assistance with press, mailing, and other city agencies
• Produce identifying signage
• Handle all transactions regarding sales (50% commission for non-members and 45% for members)
Calendar:
Submission Deadline (online only): April 15, 2019 at 11:59 PM
Jury Notification to Artists: April 23, 2019
Artwork Delivery and Installation: May 28 – May 30, 2019 (artists creating murals will have work with the gallery to schedule an extended installation time)
Exhibition: June 1 – August 31, 2019
Reception and Multi-Modal Curatorial Tour: June 7, 2019
Artwork Removal: September 4- 7, 2019
Promotions:
Lansing Art Gallery & Education Center will widely promote exhibiting artists through press release distribution locally and statewide, radio interviews, emails, print materials, social media, public speaking engagements, and word-of-mouth. Online and print materials will feature all selected artwork and artists.
Submission Requirements
• A written description of proposed artwork, including: title, medium, dimensions (height x width x depth), weight, installation method and anchoring procedure
• If proposing existing work: photographs or slides of artwork, including reference to human scale
• If proposing a new work: working drawings or photograph of maquette to scale
• Artist's statement and resume (to be used for promotional purposes, including the website)
• Proposed location for the installation
• Up to ten images of the artist's previous work. All images must be clearly labeled with the name of the artist, title of the work, media and dimensions
• Submissions should represent the exact works of art the artist intends on exhibiting
• Two-dimensional artworks should be represented in 1 photo each, while three-dimensional artworks are allotted up to three photos
• Media, retail price (if applicable), and artwork size are required for each image
• IMPORTANT: Images must be named with the title of artwork (ex. titleofartwork.jpg)
All submissions need to be compliant with the City of Lansing's Art Policy which can be viewed here:
artpolicy.adopted
artpolicy.resolution
.
Entries must be made online, via Submittable. Applicants must create a user account to submit the entry form.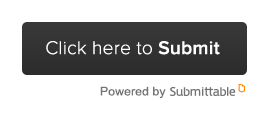 Additional Information:
Katrina M. Daniels
Exhibitions & Gallery Sales Director t: 517.371.4600 x 3
e: Katrina@lansing.org